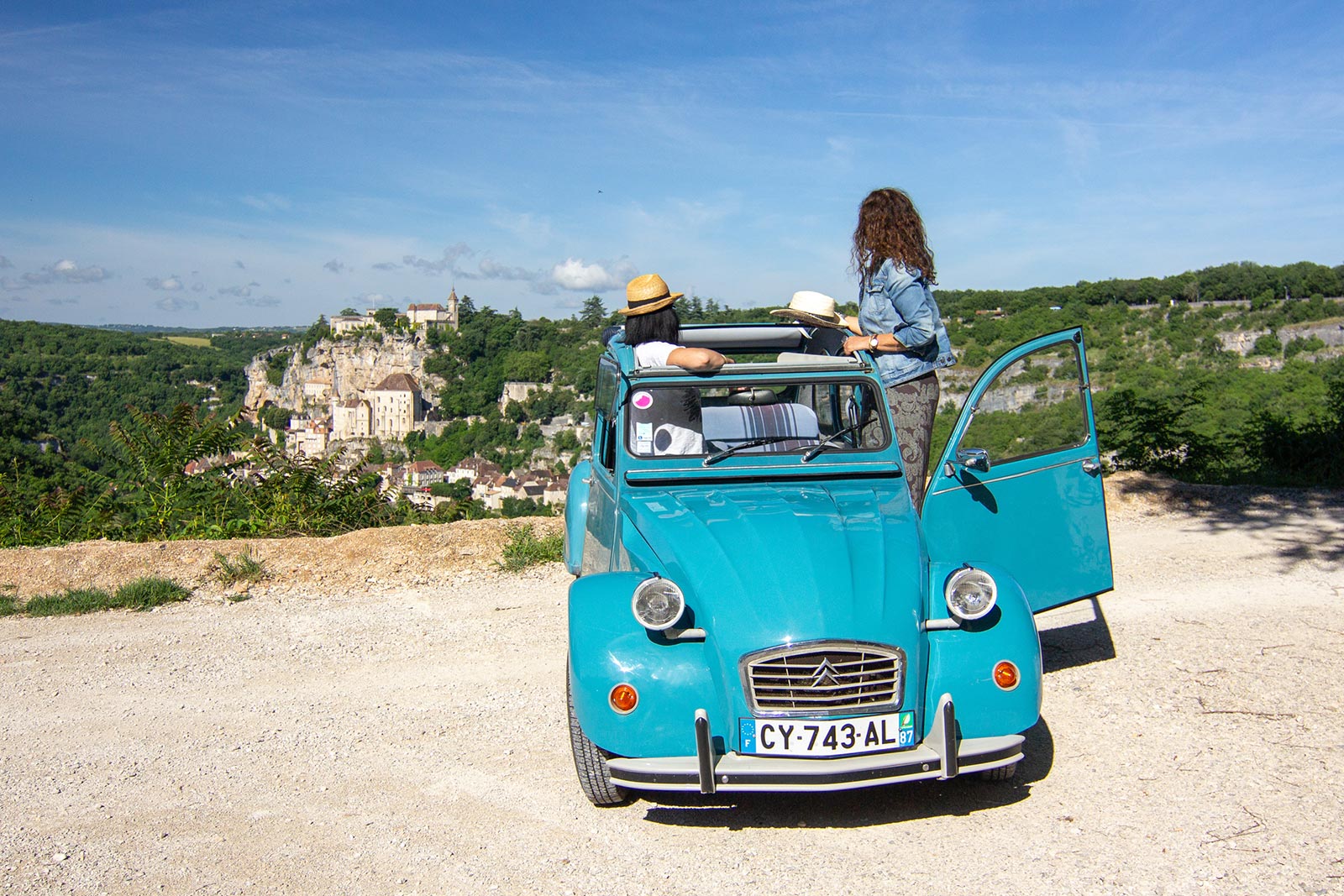 There is plenty to discover and explore during your holiday in the Lot department in the Occitanie region at LOTT's holiday home. Would you like to explore a historical sight? Stroll through a village? Remain active? It's all possible in the Lot.
Holiday ideas and inspirations for the Lot department
Below you will find some ideas and suggestions and specific directions for the Lot department divided up into things to do and things to see in the following categories. Please bear in mind that this is only a starting point. During your stay, you can always visit the local tourist information (Office du Tourisme) for more ideas.
Sights
In the Lot department are several visit-worthy sights. See here some must visits!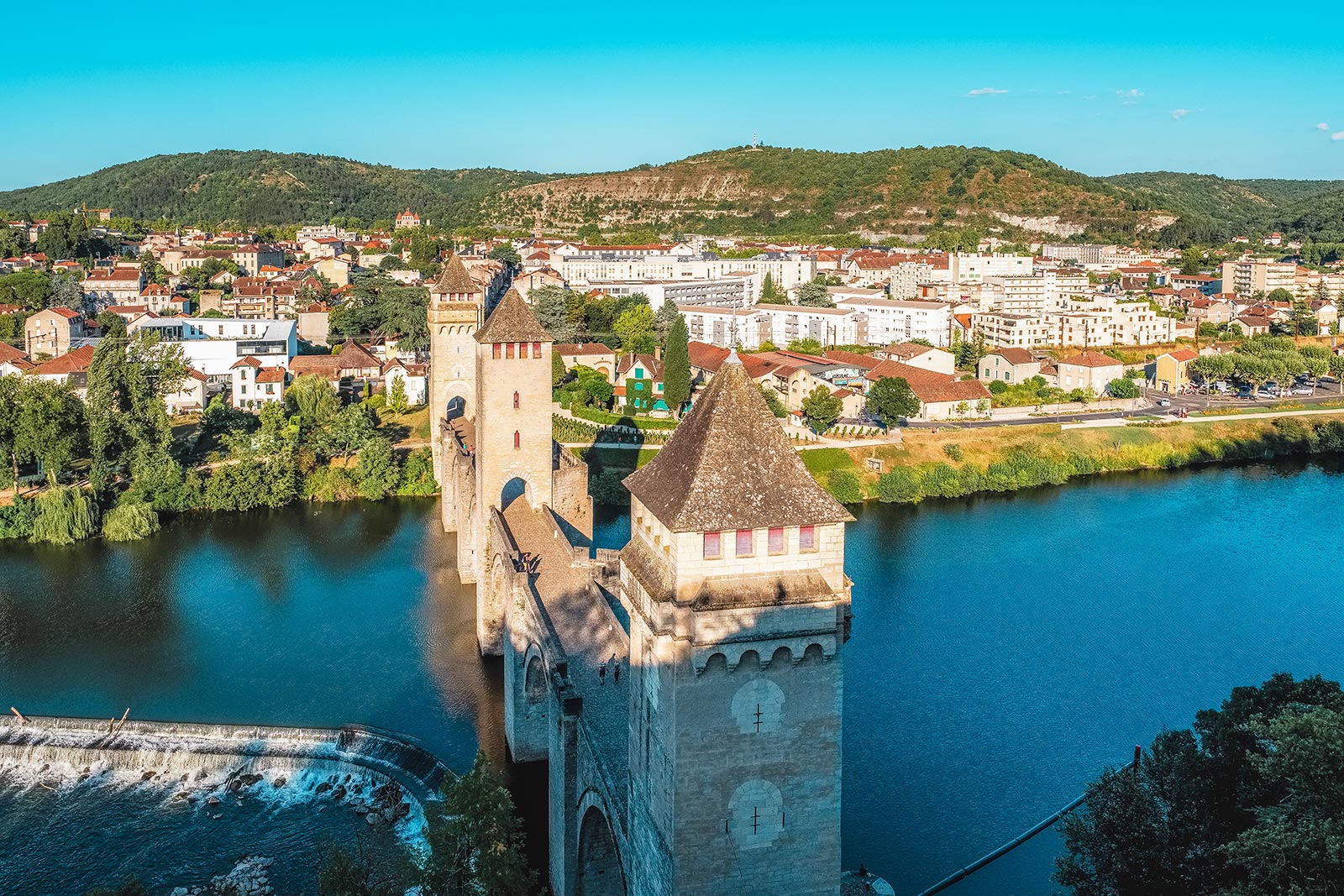 Pont Valentré
Pont Valentré is called the devil's bridge. This medieval bridge with three towers is the most famous sight of Cahors and provides excellent witness to medieval architecture. It has been on the Unesco list since 1998 and is part of the pelgrimage to Santiago de Compostella.
Château de Castelnau-Bretenoux
Visit the castle of the barons of Castelnau-Bretenoux, 25 kilometers from Rocamadour. A beautiful imposing castle with a lot of history. You can already see it from the highway.
Cities
The Lot department has some wonderful cities, the most famous being Cahors. Together with some other favorites we've highlighted these cities.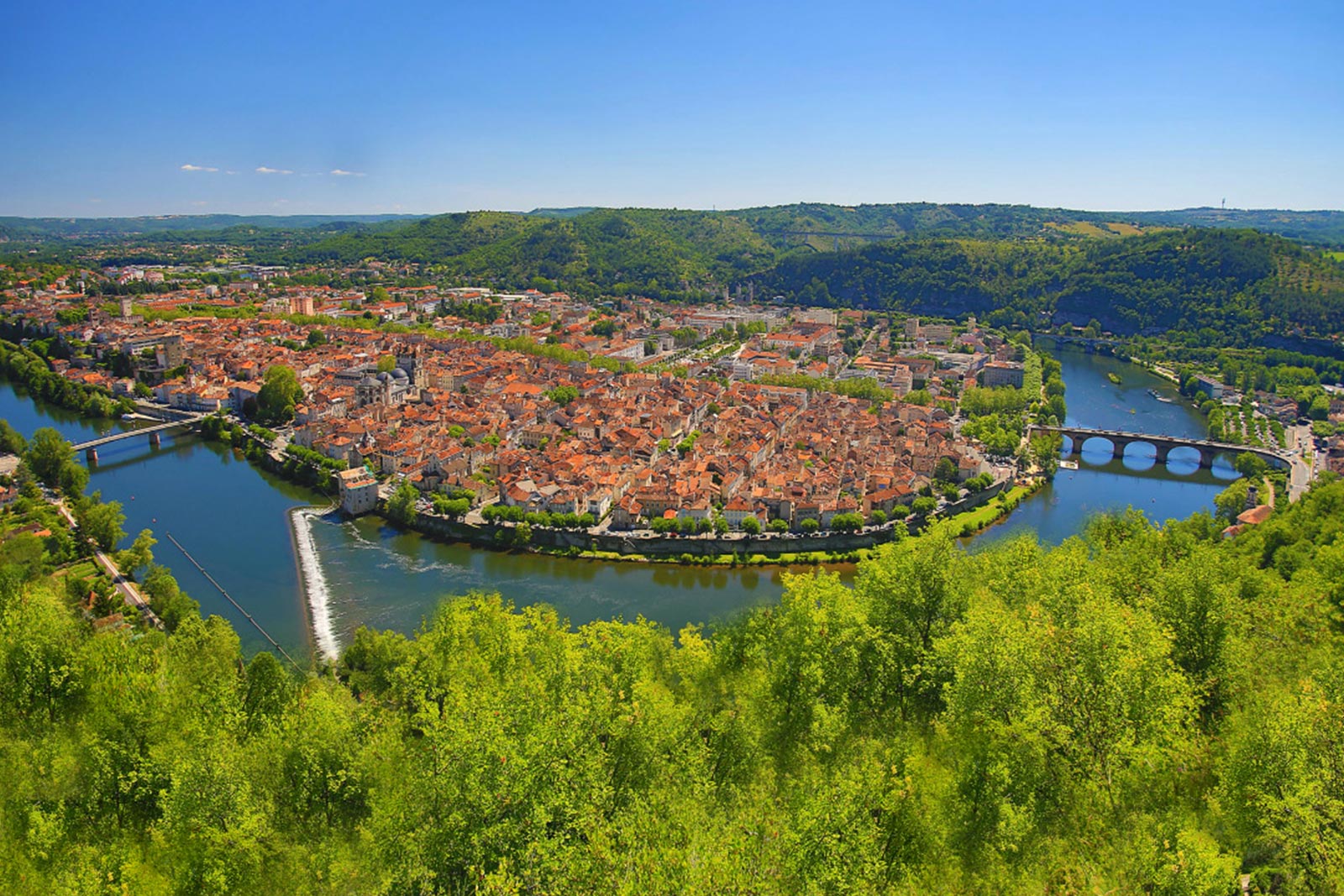 Cahors
Cahors is located in the south of the Lot, a cozy city with a historical touch, bars, shops and sights. A city worth visiting when vacationing in the area.
Bergerac
Visit Bergerac for its wines. Furthermore, this city has an airport which makes your arrival here the best starting point for your trip.
Villages & towns
Strolling through a village for a day is definitely on the holiday list. Visit a place steeped in history or stroll through a picturesque village. We've highlighted some French villages for you to visit.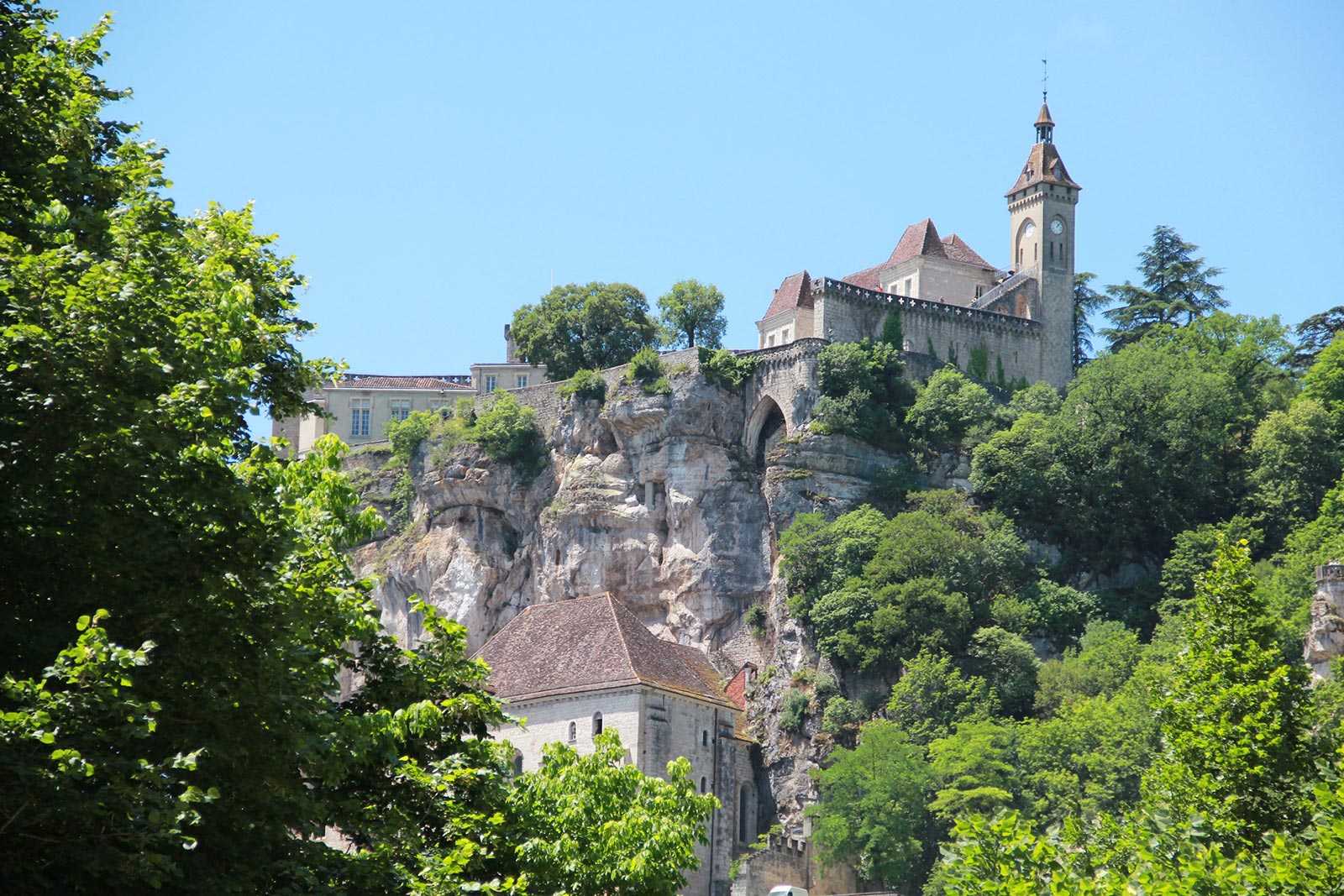 Plus Beaux Villages de France
Several villages have received the quality label of "Les plus beaux villages de France". These villages are scattered around France, some of them in the Lot region. A good website to find these villages per region can be found below.
Rocomadour
Built on a cliff, this village is definitely worth a sight. There's enough to discover for a full day trip.
Sarlat de Canéda
In order to taste flavors of the Perigord, a visit to Sarlat and its farmers' markets and shops with regional products is a must. Throughout the whole year this capital city of the Perigord Noir is lively and cozy.
Saint-Cirq-Lapopie
Saint-Cirq-Lapopie is one of the most beautiful cities with the certification of Les Plus Beaux Villages, as it's built on a cliff. There's narrow alleyways and unique houses. The village is also known for the Chemin de Halage, a hunting trail down the river that's been carved out in the rocks – probably used in the past to pull freight boats upstream.
Montflaquin
Montflaquin de Bastide is located on the hill of Monflanquin with a view of the Lede valley. It's immersed in medieval history of southwest France. It's also known as the Tuscany of Lot-en-Garonne.
Villeréal
Villeréal is a village in the departement of Lot-et-Garonne and is renowned as one of the most beautiful bastides (=medieval city with a rectangular architectural pattern) of France. It's adjacent to the Dordogne department and also houses a permanent market hall.
Markets and brocantes
Would you like to visit a brocante or vide grenier ("attic sale")? Stroll through markets looking for that one delicacy? You're at the right place in the Lot department. There's many types of markets; the farmers' market, flea markets, Sunday markets and different stalls throughout the village.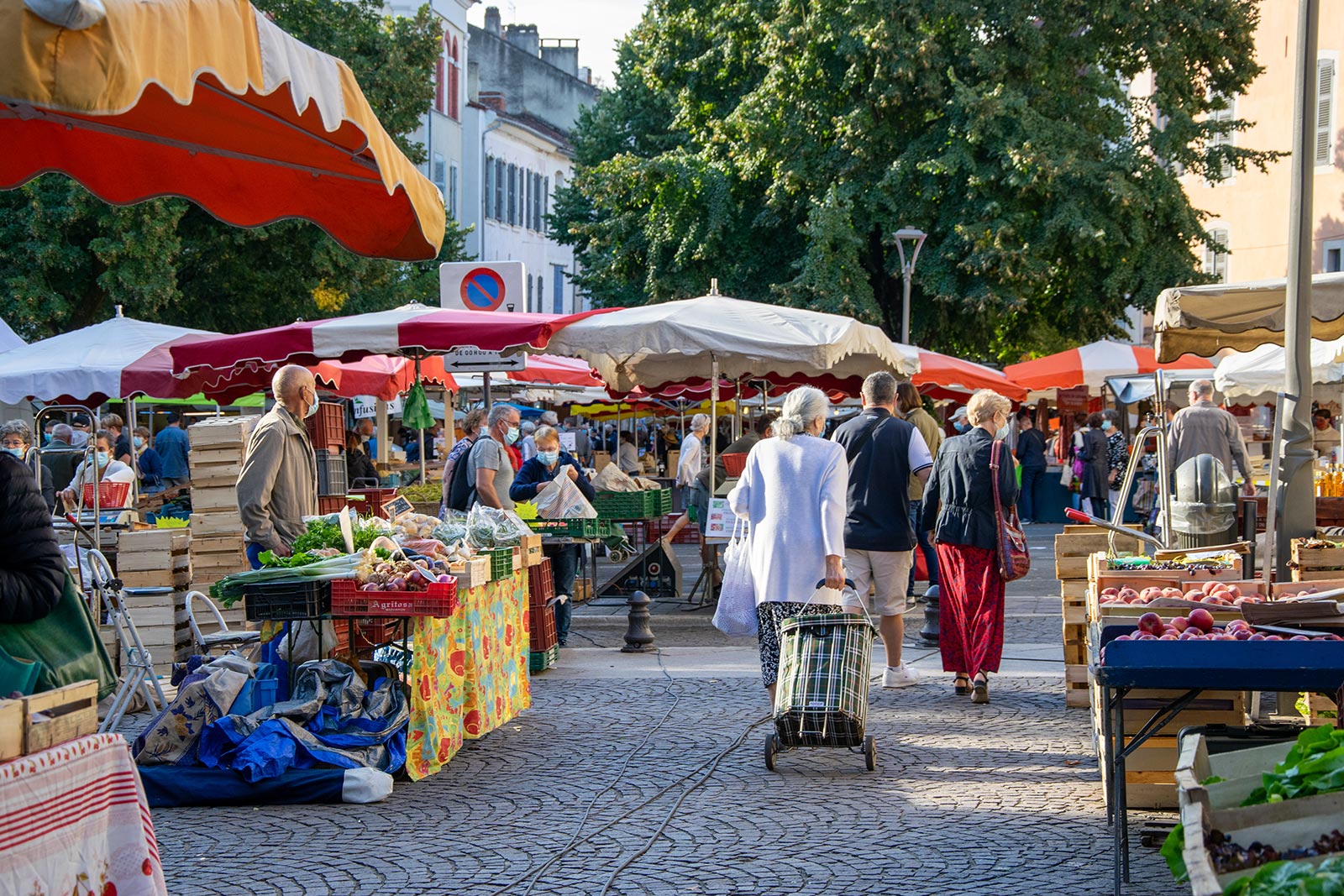 Weekly farmers' markets
In almost every French village there's a weekly farmers' market, some even bigger than others. You can get your fresh produce, fruits and regional products. See our "French regional products of the Lot" for more information.
Vide-Grenier & Brocante
These are good websites to find brocantes or attic sales. What's in a name; garage sale, flea market or attic sale? Great for a stroll and see its offers.
Day trips (active, sportive, educational)
Day trips (active, sportive, educational)
A day out during your holiday is always fun! We have highlighted some activities for you to undertake while on vacation in the Lot.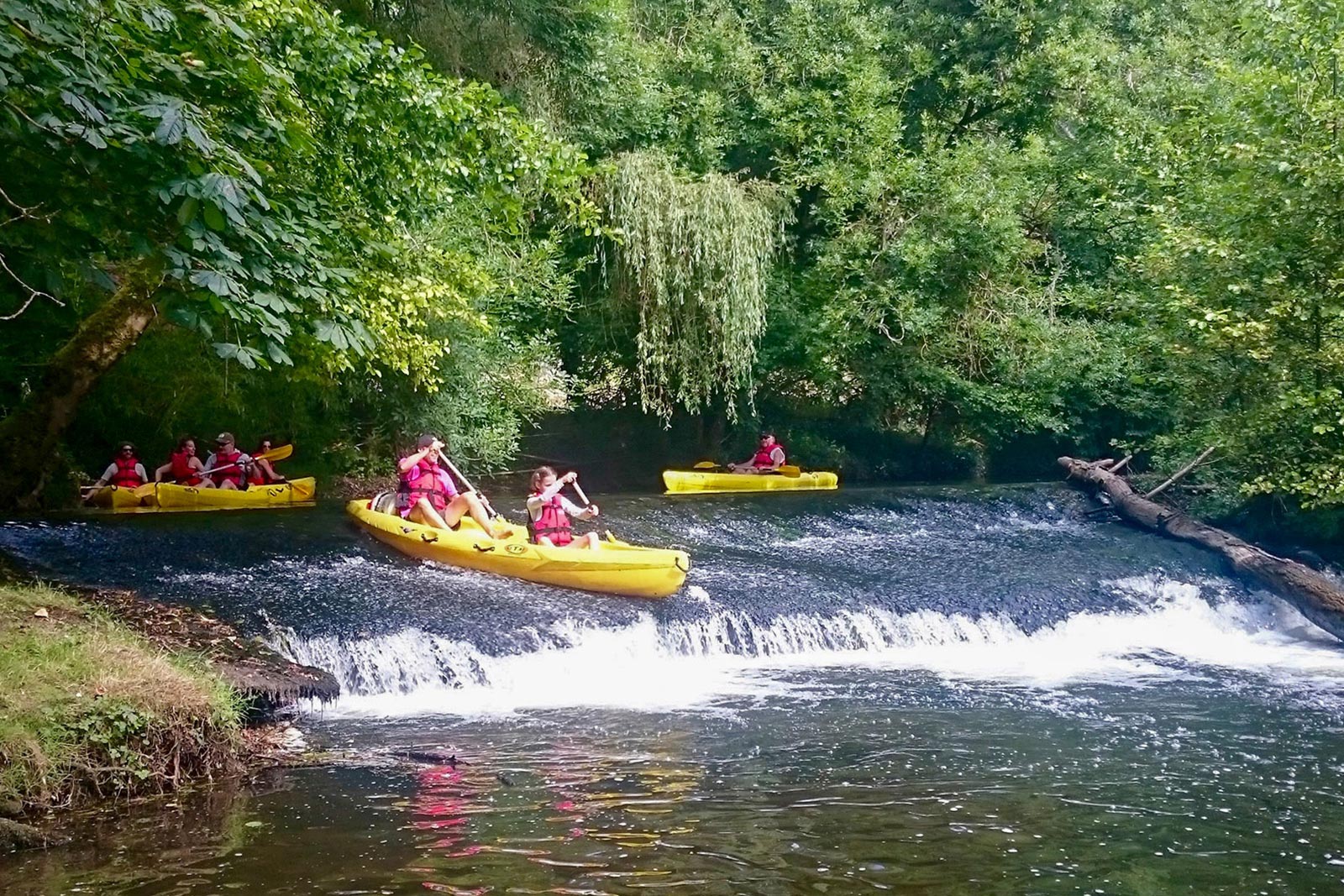 Sailing on a Gabare boat
Discover the Lot with a 100& electric boat. It is an excellent way to explore the flora and fauna around Puy l'Eveque without any of the noise – guaranteed moment of relaxation. Different routes and explorations are offered. There's also the possibility of boat rentals without licence, canoes or rafts.
Canoeing
There's plenty of possibility to canoe one of Lot's many rivers. Below you will find a website with many canoe rental places.
Gouffre de Padirac
This cave is known as the devil's lair and takes you to the center of the earth!
Have the adventure of a lifetime like Edouard-Alfred Martel in 1889 during his first descent into this cave.
La Foret des Singes (Monkey Forest)
La foret des Singes is the monkey forest of Rocomadour with at least 150 monkeys (barbary macaques)
Rocher des Aigles
Rocher des Aigles is the eagle rock near Rocomadour. It is a bird park (zoo) with over 400 species of birds and the park provides excellent information on falconry.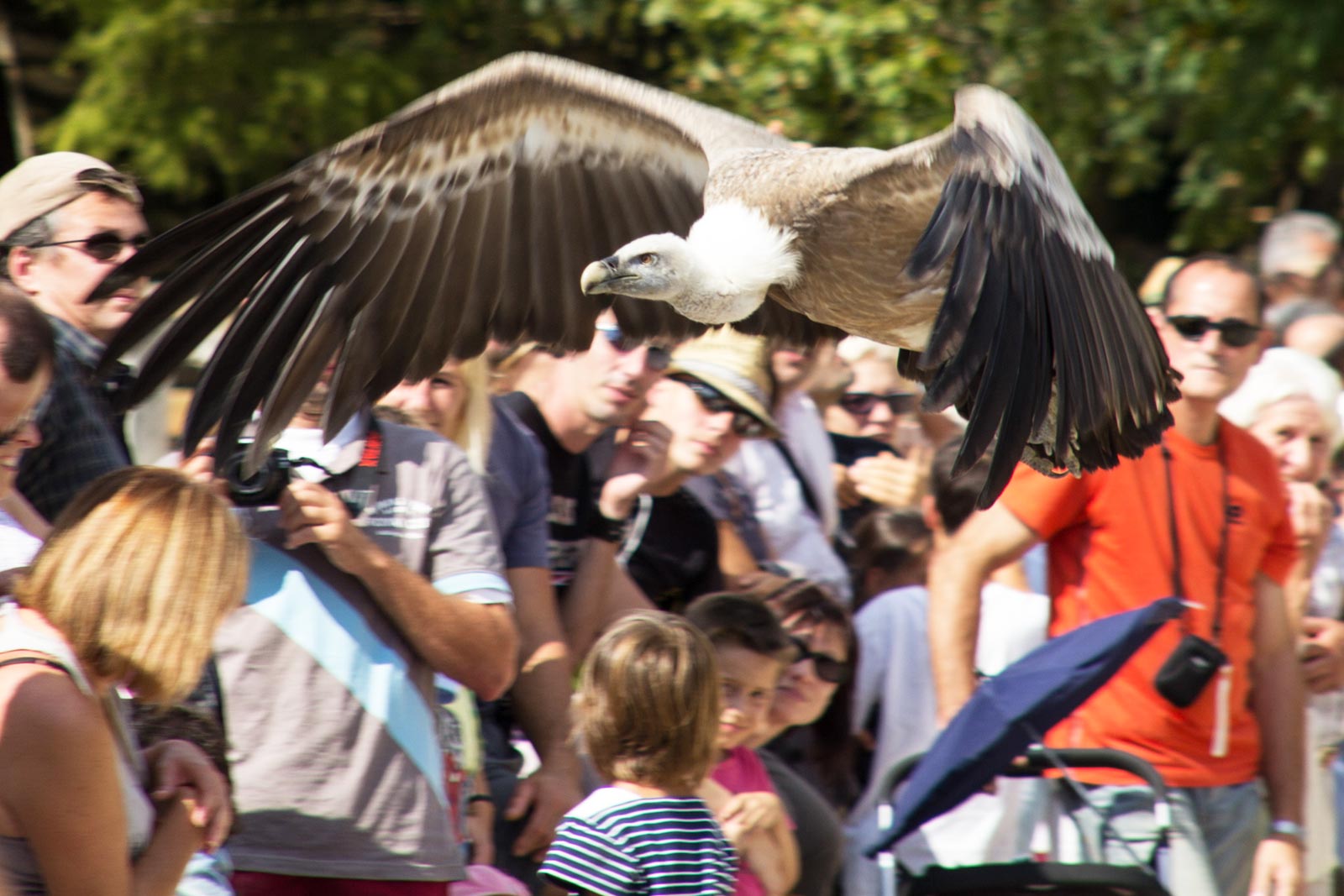 Steam train of Martel
This train is also named the train of Haut-Quercy. This train, pulled/pushed by real steam-powered locomotives, escorts you back in time during an 1,5 hour trip.
Fia Verrata (climbing)
Your arms will remember your trip to Fia Verrata, where you can descent by zip line!
Lakes and swimming locations
Lakes and swimming locations
The Lot department in the Occitanie region has beautiful rivers, lakes and swimming destinations See more information on our "Swimming in the Lot" page.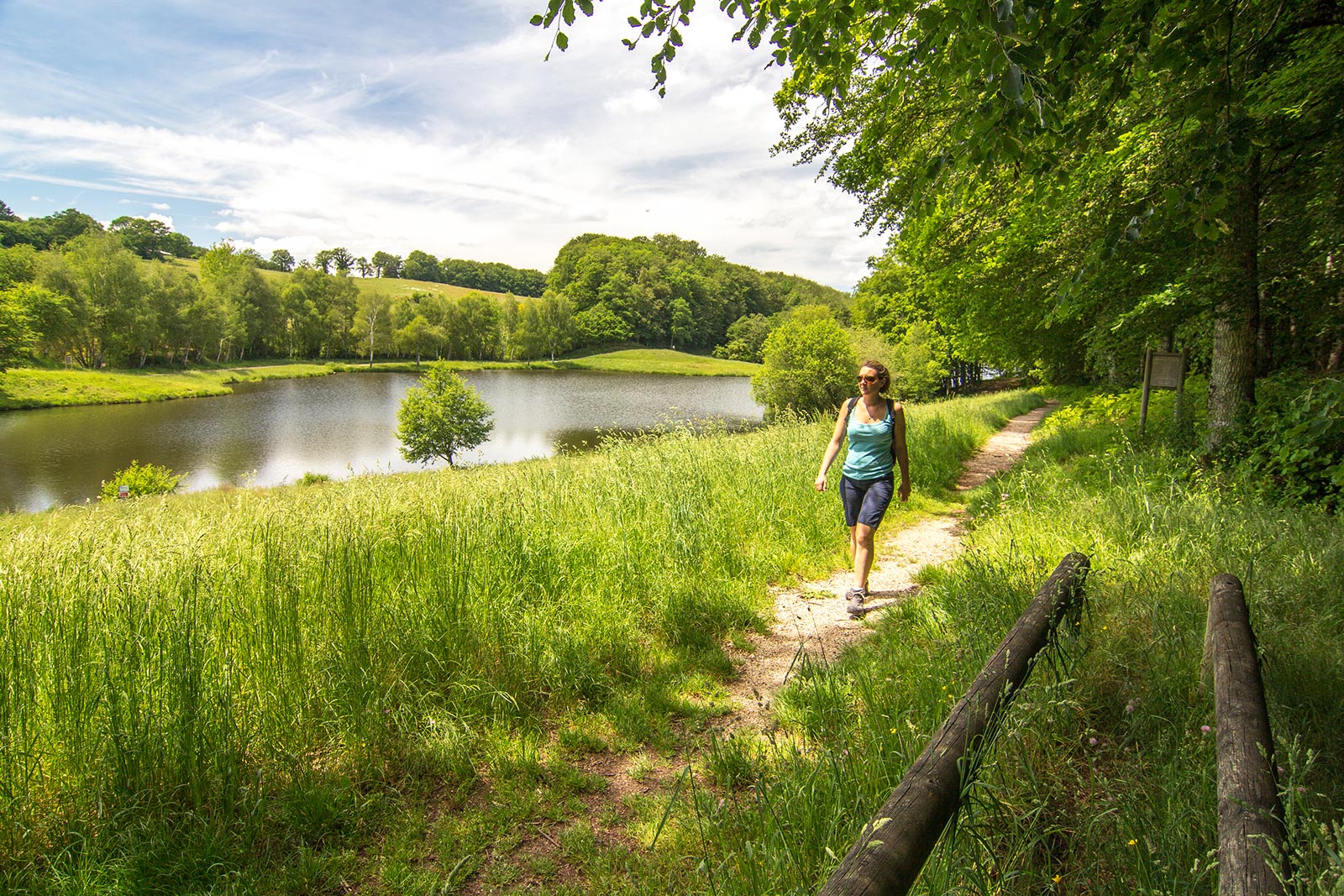 Lakes of the Lot
The Lot area has enough lakes and rivers to spend a day at. Here's a useful website to discover some of its gems.
"From canoe trip to flea market, from swimming lake to michelin star restaurant...
It was 10 days of enjoyment...
Vive les vacances!"
- Inge and Jos
Holiday home LOTT La-Bastide
Holiday in the Lot, France!
Things to see and discover in the Lot (Occitanië)

Holiday in the Lot, France!
Cycling in the Lot

Holiday in the Lot, France!
Hiking in the Lot

Holiday in the Lot, France!
Holiday home LOTT Duravel

What to discover – must do - ideas while you're here?
We have collected some ideas and inspirations for activities in the regions/departments of France where LOTT holiday homes is located. Please visit the 'To discover in the regions of France' page or the 'Things to do?' page, these are excellent starting points for your trips during your stay at LOTT holiday homes.
FAQ - Frequently asked questions
Frequently asked questions. Do you have another question? Please visit the main 'FAQ' page or contact us by email.
Yes, in the regions and departments of France where we, LOTT holiday homes, are located we have gathered plenty of ideas, suggestions and inspirations for activities and things to see and must do.
This includes sights, cities, villages, markets, brocantes, day trips (active / sportive / educational), lakes and swimming locations.
In the regions and departments where LOTT holiday homes has holiday homes, we have listed a number of attractions for you. Think of castles or an interesting place to visit. The holiday suggestions/ ideas and holiday links can be found under the regions where you want or are going to have a nice holiday.
We have highlighted a number of cities and villages for you that you can visit during your holiday in one of the holiday homes of LOTT holiday homes & more. We have set up a handy page with holiday suggestions, ideas and links for your holiday.
You will not only find cities, villages and places here but also sights, markets and flea markets, day trips (active, sporty, educational) and lakes and swimming.
Do you want to visit a market or flea market during your holiday? Under each region we have put down a number of suggestions, ideas and links for the best markets and flea markets.
See in which region you want or go on holiday at LOTT holiday homes & more and read where the markets and flea markets are in that area.