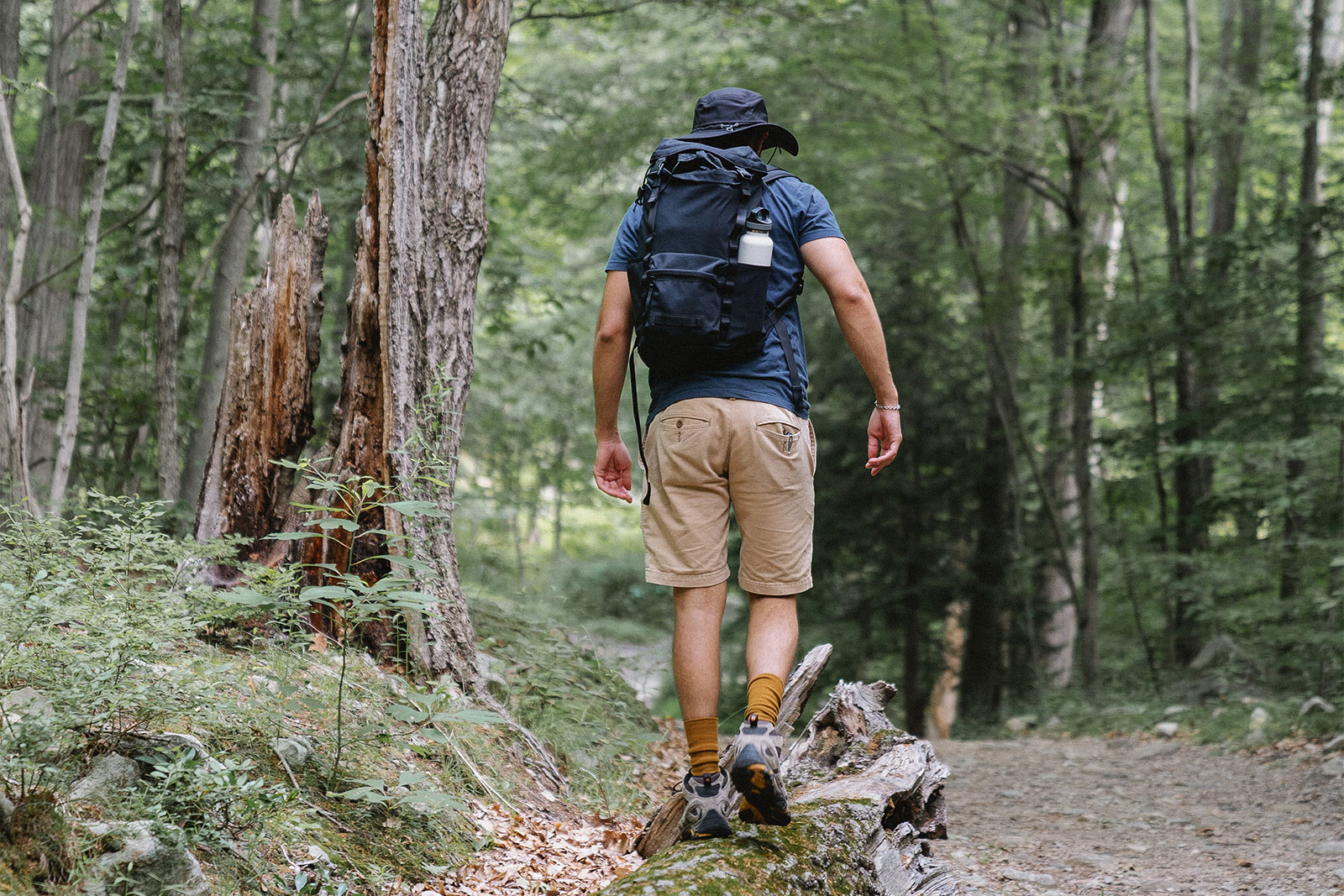 Do you love going on beautiful hikes during your vacation? Hérault, where LOTT Graissessac is located, offers everything you need for wonderful hikes. Put on your hiking boots and explore the stunning natural beauty and welcoming atmosphere of this region.
Hiking through the natural beauty around Graissessac
Thanks to the location of Graissessac, you can explore the surroundings on foot and experience the unspoiled nature of Hérault. Here, you'll find beautiful hiking trails that take you through a diverse landscape, from lush forests to rolling hills. You can start your hiking adventure right from Graissessac or choose to take a short car ride to another starting point.
Explore the beauty of Hérault by foot
Hérault boasts charming villages, breathtaking viewpoints, and natural beauty. Whether you opt for a relaxing hike along babbling streams or a more challenging trek to the top of a mountain, there's something for everyone here.
Did you know that Hérault is known for its rich flora and fauna? During your hikes, you might encounter various plant and animal species. Bird enthusiasts can delight in the variety of birds to be seen here.
Three hiking routes in Hérault
Hike to Cascade des Poux
This hiking route takes you to the beautiful Cascade des Poux, a picturesque waterfall near Graissessac. The trail starts in the village and leads you through lush forests and along babbling streams before reaching the waterfall. It's a moderate hike suitable for families and nature enthusiasts.
hiking Approximately 4 kilometers round trip.
schedule About 2 to 3 hours, including time to enjoy the waterfall.
Hike to Mont Caroux
For those seeking a more challenging hiking experience, climbing Mont Caroux is a great option. This iconic mountain offers stunning panoramic views of the surrounding region. The route starts near Graissessac and takes you to the summit of the mountain, where you'll be rewarded with breathtaking vistas.
hiking The exact distance varies depending on the starting point, but it's a full-day hike.
schedule A full day, so be sure to bring enough provisions and plan the route carefully.
Hike to Lac du Salagou:
This hiking route leads you to the beautiful Lac du Salagou, an artificial lake surrounded by red earth and unique landscape features. You start in Graissessac and follow the paths through the surrounding hills and forests before reaching the lake. It's a great place for swimming and picnicking.
hiking Approximately 8 kilometers round trip.
schedule About 3 to 4 hours, including time to relax by the lake.
These hiking routes offer different levels of difficulty and beautiful natural beauty to enjoy. Don't forget to bring appropriate hiking shoes and ample water and snacks before you hit the trails. Enjoy your hikes in the beautiful surroundings of Graissessac!
Holiday ideas, inspirations & Links
For more practical information and hiking tips for your hiking adventure in Hérault, check out the following links:
"Superb area for walking. Every walk was different."
- Bram and Yvonne
Holiday in the Hérault, France!
Cycling in the Hérault

Holiday in the Hérault, France!
Holiday home LOTT Graissessac

Holiday in the Hérault, France!
Things to see and discover in the Hérault (Occitanië)

Holiday in the Hérault, France!
Hiking in the Hérault

Things to do?
Discover your favourite activities during your holiday. LOTT holiday homes has exclusively selected some activities for you. Please visit the 'Things to do?' page as a starting point for your explorations during your holiday at one of our cottages.
FAQ - Frequently asked questions
Frequently asked questions. Do you have another question? Please visit the main 'FAQ' page or contact us by email.
Yes, you can hike in the surroundings of your LOTT holiday home. These cottages have been selected for their proximity to hiking trails.
Some areas are more suitable for long walks while other provide shorter entertainment through French villages.
Yes, the LOTTages of LOTT holiday homes & more are oftentimes situated near picturesque villages or larger cities. Ask information at the local tourist office for an organised route.
However, your holiday home also has some information on city strolls (and check out this website for ideas, suggestions and inspiration!)
Yes, a favorite past time of the French is hiking and therefore its paths are well-maintained and there's plenty of routes available for you.
For example the "route du pommes" alongside the apple orchards or a discovery for edible mushrooms. Always check the calendar for any organised event at your local tourist office.
Yes, the hiking trails near LOTT holiday homes & more are both suitable for beginners and more advanced hikers. To prepare yourself, have a look at our hiking page for the area you're spending your holiday in and find some useful tips for a great holiday in France.