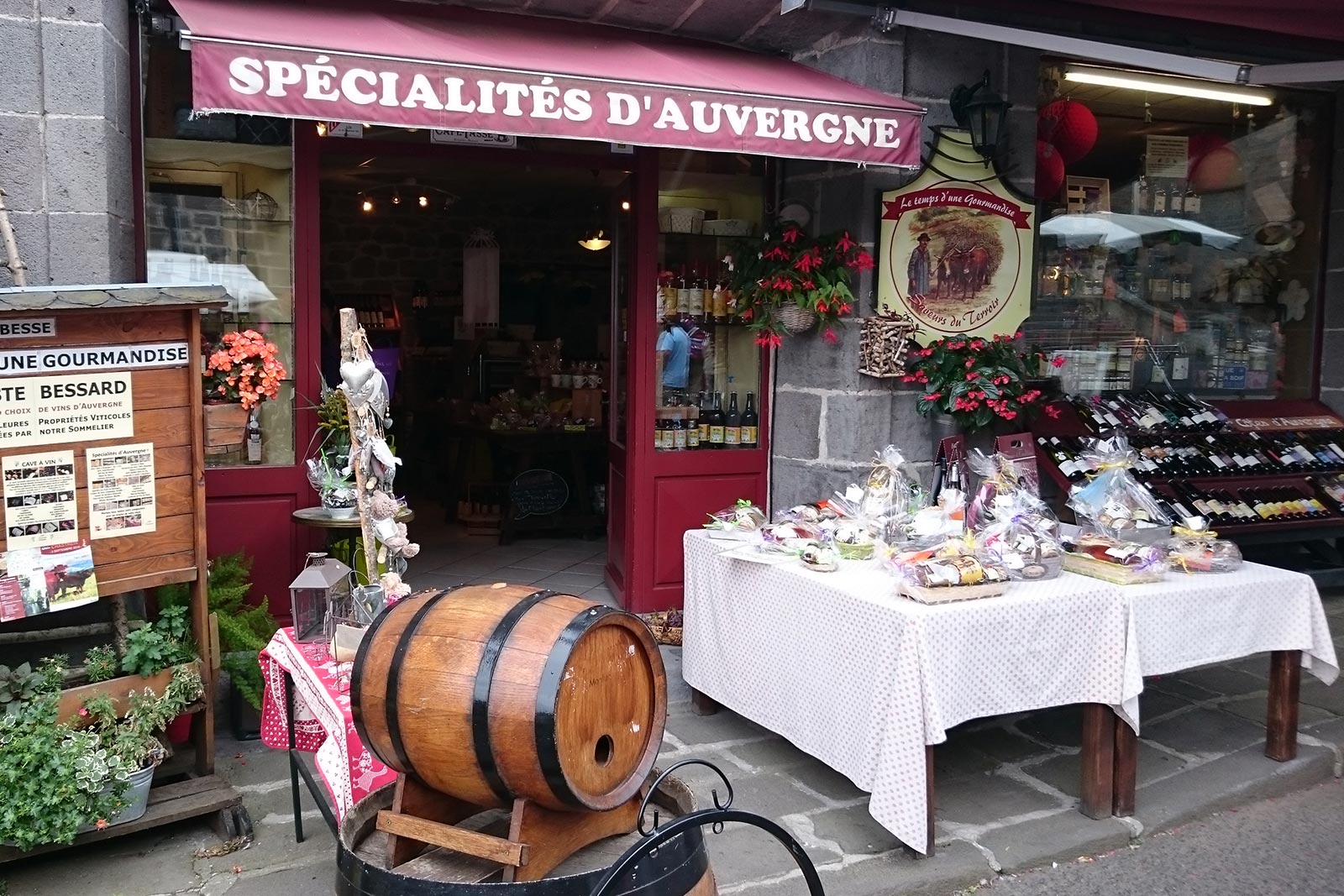 There is plenty to discover and explore during your holiday in the Puy-de-Dôme department in the Auvergne-Rhône-Alpes region at LOTT's holiday home. Would you like to explore a historical sight? Stroll through a village? Remain active? It's all possible in the Puy-de-Dôme.
Holiday ideas and inspirations for the Puy-de-Dôme department
Below you will find some ideas and suggestions and specific directions for the Puy-de-Dôme department divided up into things to do and things to see in the following categories. Please bear in mind that this is only a starting point. During your stay, you can always visit the local tourist information (Office du Tourisme) for more ideas.
Sights
There are some sights that are definitely worth a visit during your holiday at LOTT's holiday homes in the Puy-de-Dôme. We have highlighted a beautiful castle, but feel free to discover more yourself! There's always more castles, museums and historical grounds to discover.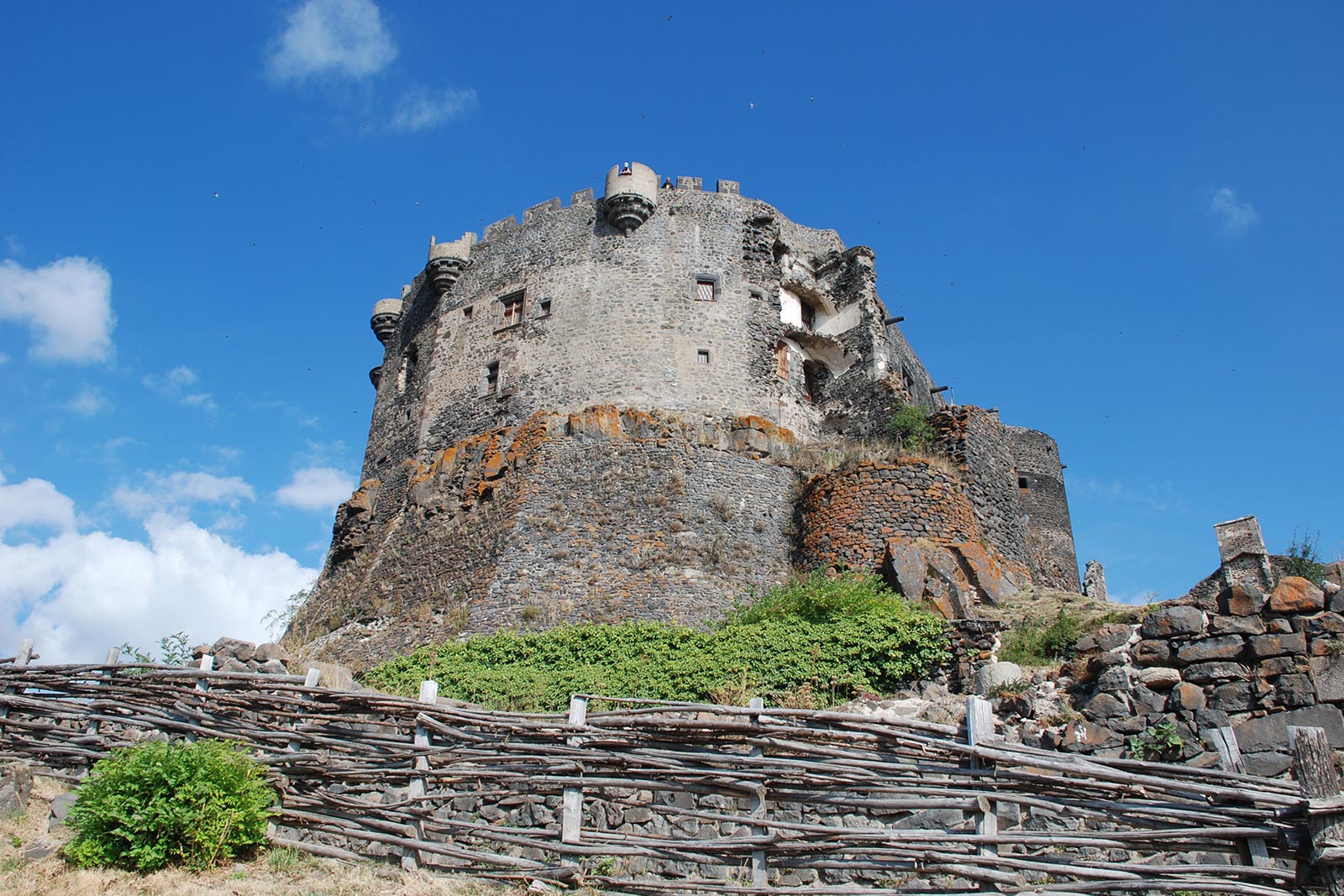 Château Murol
The castle of Murol is a beautiful sight (visible from your LOTTage LOTT Murol) and tours are organised daily. The sight from this castle reaches the Couze valley, the lake and the Tartaret volcano. You can buy your ticket at the gates.
Cities
Puy-de-Dôme's capital is Clermont-Ferrand and we have highlighted some must-do activities here.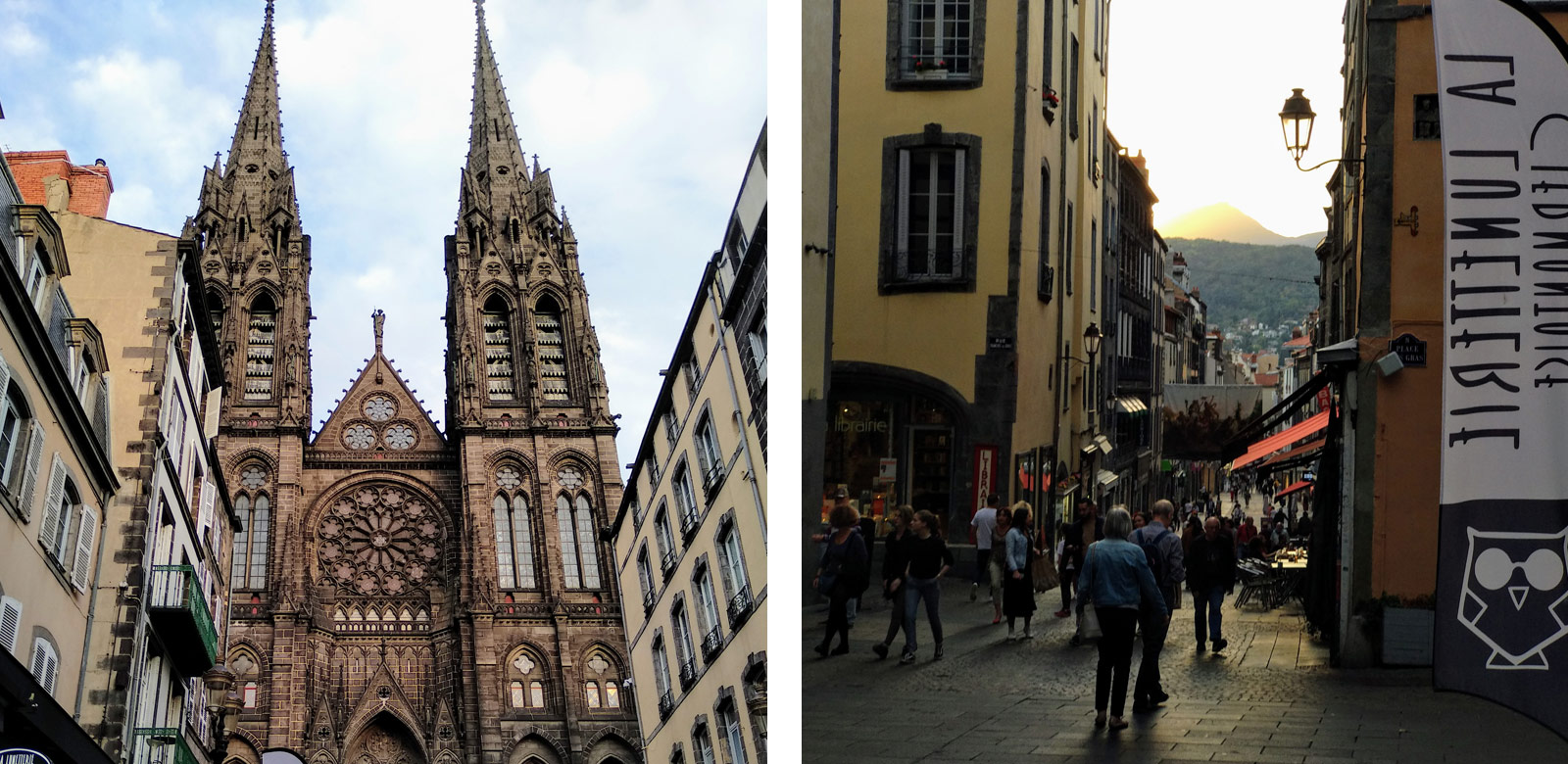 Clermont-Ferrand
Clermont Ferrand is located at the foot of the Puy-de-Dôme volcano. It is a city full of history that provides excellent strolls and shopping opportunity. Do taste the regional dishes! This city was the capital of the Auvergne region.
Villages & towns
Strolling through a village for a day is definitely on the holiday list. Visit a place steeped in history or stroll through a picturesque village. We've highlighted some French villages for you to visit.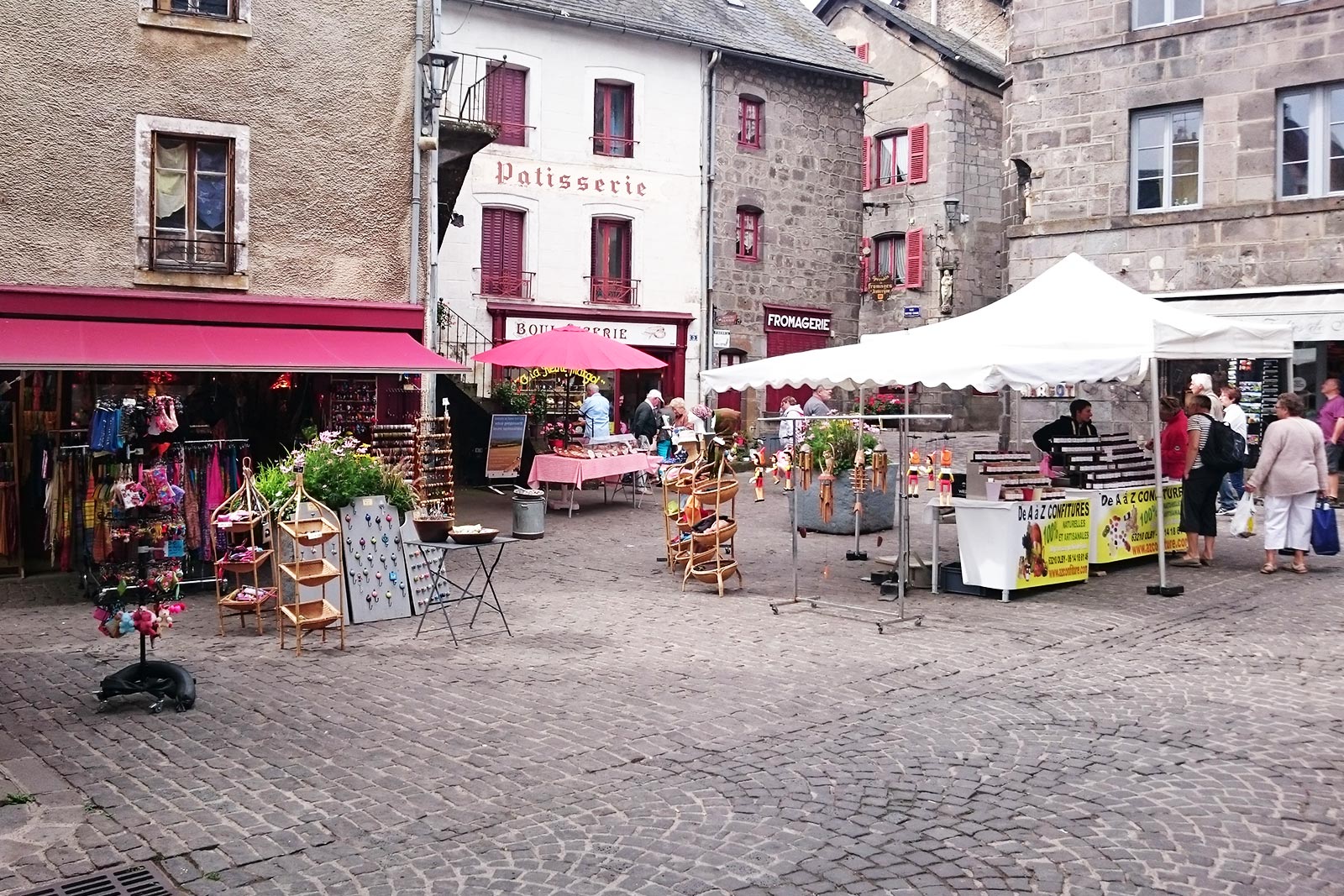 Plus Beaux Villages de France
Several villages have received the quality label of "Les plus beaux villages de France". These villages are scattered around France, some of them in the Puy-de-Dôme. A good website to find these villages per region can be found below.
Besse et Saint-Anastaise
Besse et Saint-Anastaise is one of the most ancient medieval villages of the Puy-de-Dôme. Its cobbled alleys, lava stone houses and slated roofs are a unique sight. The tourist information office offers some good routes through this village. Lastly, this city has a farmers' market on Monday mornings.
Markets and brocantes
Would you like to visit a brocante or vide grenier ("attic sale")? Stroll through markets looking for that one delicacy? You're at the right place in the Puy-de-Dôme department. There's many types of markets; the farmers' market, flea markets, Sunday markets and different stalls throughout the village.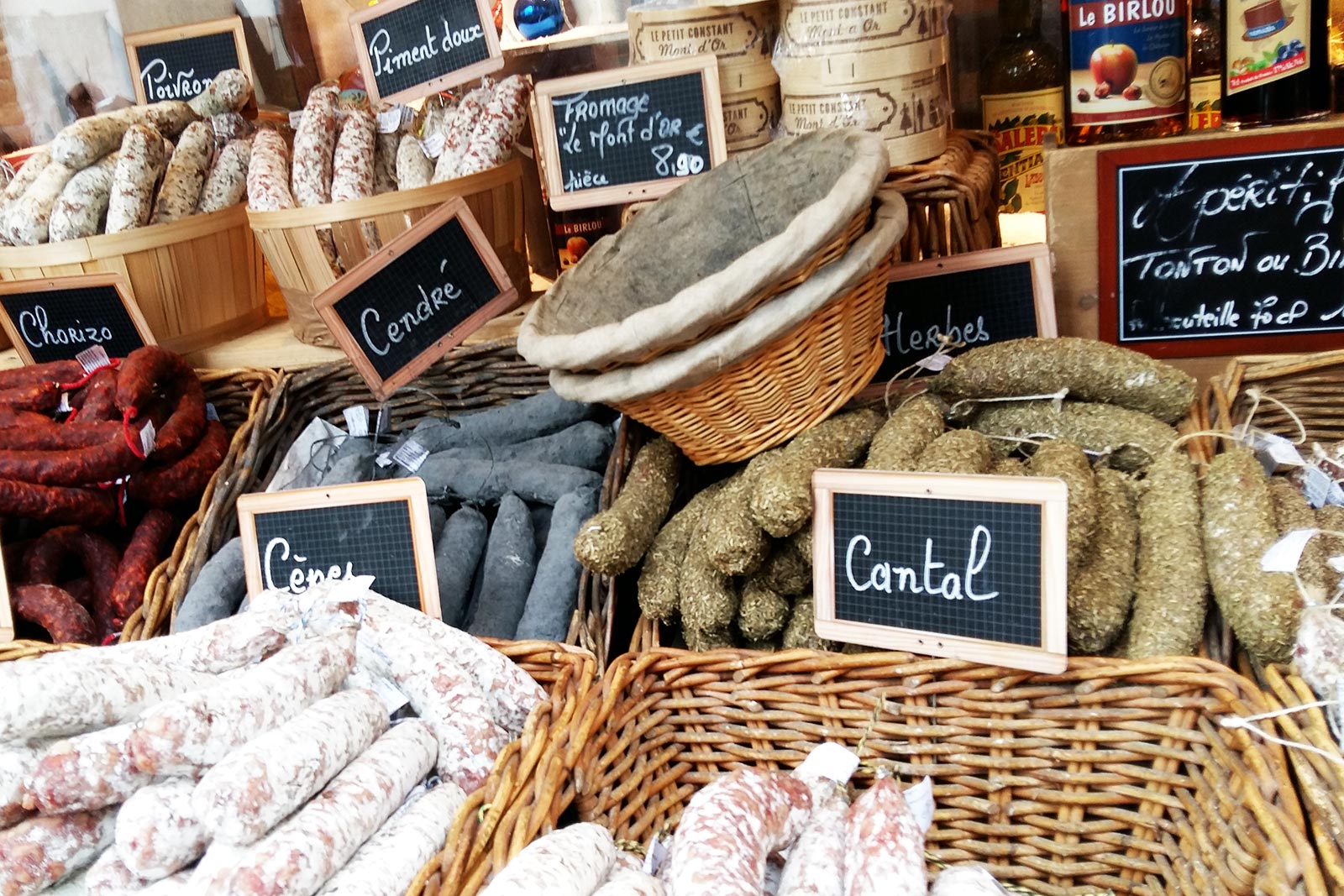 Weekly farmers' markets on Monday mornings
In almost every French village there's a weekly farmers' market, some even bigger than others. You can get your fresh produce, fruits and regional products. Two of these are near your LOTTage Murol; in Besse et Saint-Anastaise and Murol. Make sure to visit "French regional products from the Puy-de-Dôme" page for tips.
Market on Monday mornings
Weekmarkt op de maandagochtend
Vide-Grenier & Brocante
These are good websites to find brocantes or attic sales. What's in a name; garage sale, flea market or attic sale? Great for a stroll and see its offers.
Day trips (active, sportive, educational)
Day trips (active, sportive, educational)
A day out during your holiday is always fun! We have highlighted some activities for you to undertake while on vacation in the Puy-de-Dôme.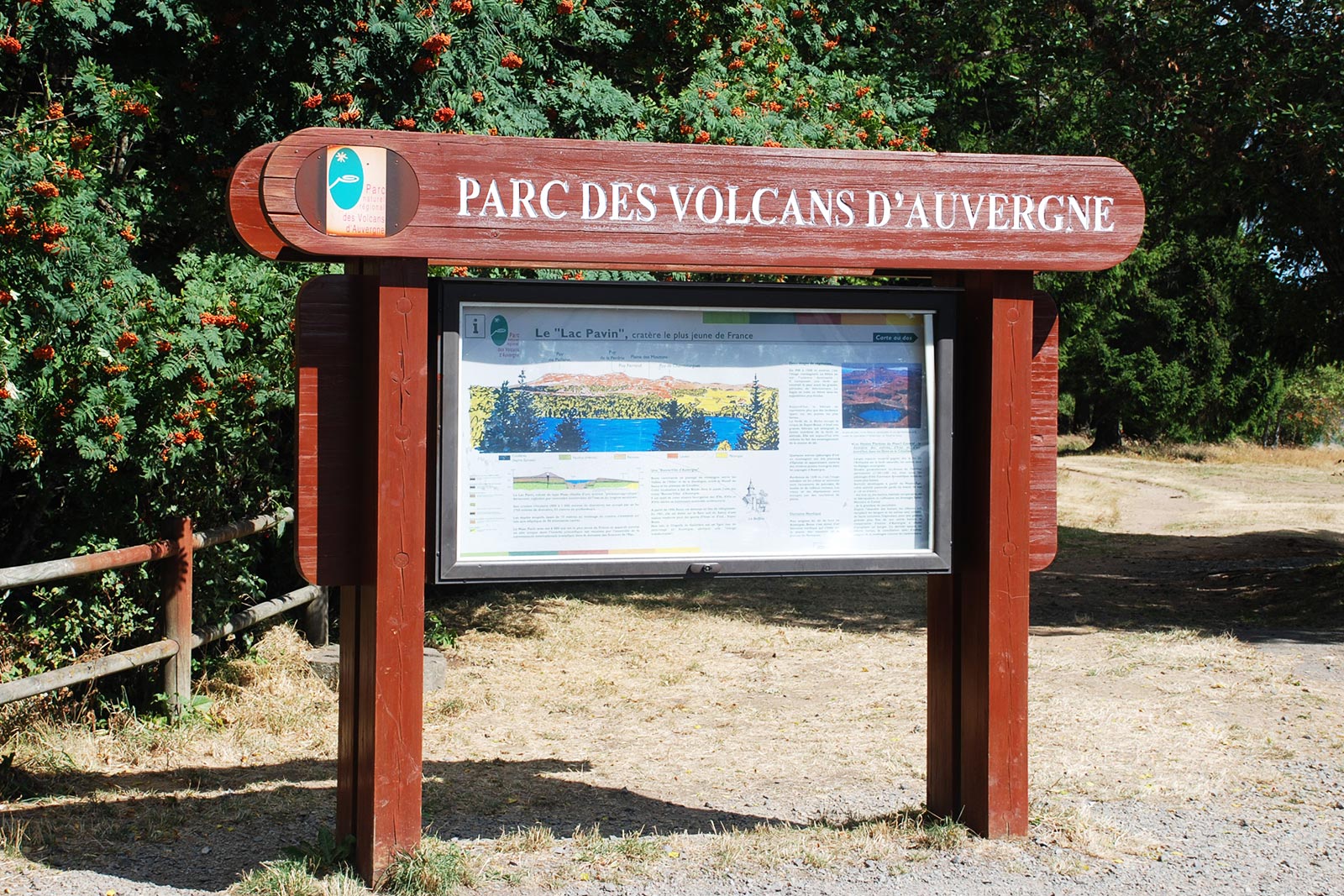 Le Puy de Sancy
Le Puy de Sancy is highest peak of the Central Massive (volcano) at 1866 meters. This sight is a stratovolcano (=entrenched volcanoes which makes eruption impossible). This highest point is part of the Mont-Doe mountain, which formed 5 million years ago. With good weather it is possible to view a seventh of the area of France!
Puy-de-Dôme
The Puy-de-Dôme is the highest peak of the tectonic plates of the Chaîne des Puys – Limagne and was added to the UNESCO world heritage list in 2018. There's a 360 degree view on the 80 volcanoes stretched out over 45km. If you do not wish to hike, you can take the train to the highest peak. Definitely worth a visit on a day with clear skies.
Caves of Jonas
At the heart of the volcano park in Auverne is the cave of Jonas the troglodyte with amazing views over the Pavin-Couze valley. Explore this lush chapel (adorned with frescoes of the 9th century), the castle, spiral staircases carved out of rock, the bread oven and the 60 cavities.
Balloon flight
Experience France from the sky and book a balloon flight on a beautiful day.
Tyrolienne and climbing park n Super Besse
Experience this unique activity in Super Beste with the Fantasticable zipline. This zip line is over 1600m long and offers a fly over the mountains with views of the lakes below. You can also visit the climbing park which departs at the highest mountains and descents via climbing or abseiling to the valley.
Horseback riding
Explore the surroundings of the Puy-de-Dôme by horse. Riding a horse during your stay in France? Do it for the day or do it daily!
Vulcania (Educational theme park)
Vulcania is a theme park in which you will learn about volcanoes. While at the park, you will experience nature and explore the mystery of volcanoes and the deadly force they come with. It is an explorational and educational park, right in the center of the volcanic area around the Puy-de-Dôme volcano.
Lakes and swimming locations
Lakes and swimming locations
The Puy-de-Dôme department in the Auvergne-Rhône-Alpes region has beautiful mountain lakes. Whether you enjoy swimming in natural water or like to relax in a spa, it is all possible. See more information on our "Swimming in the Puy-de-Dôme" page.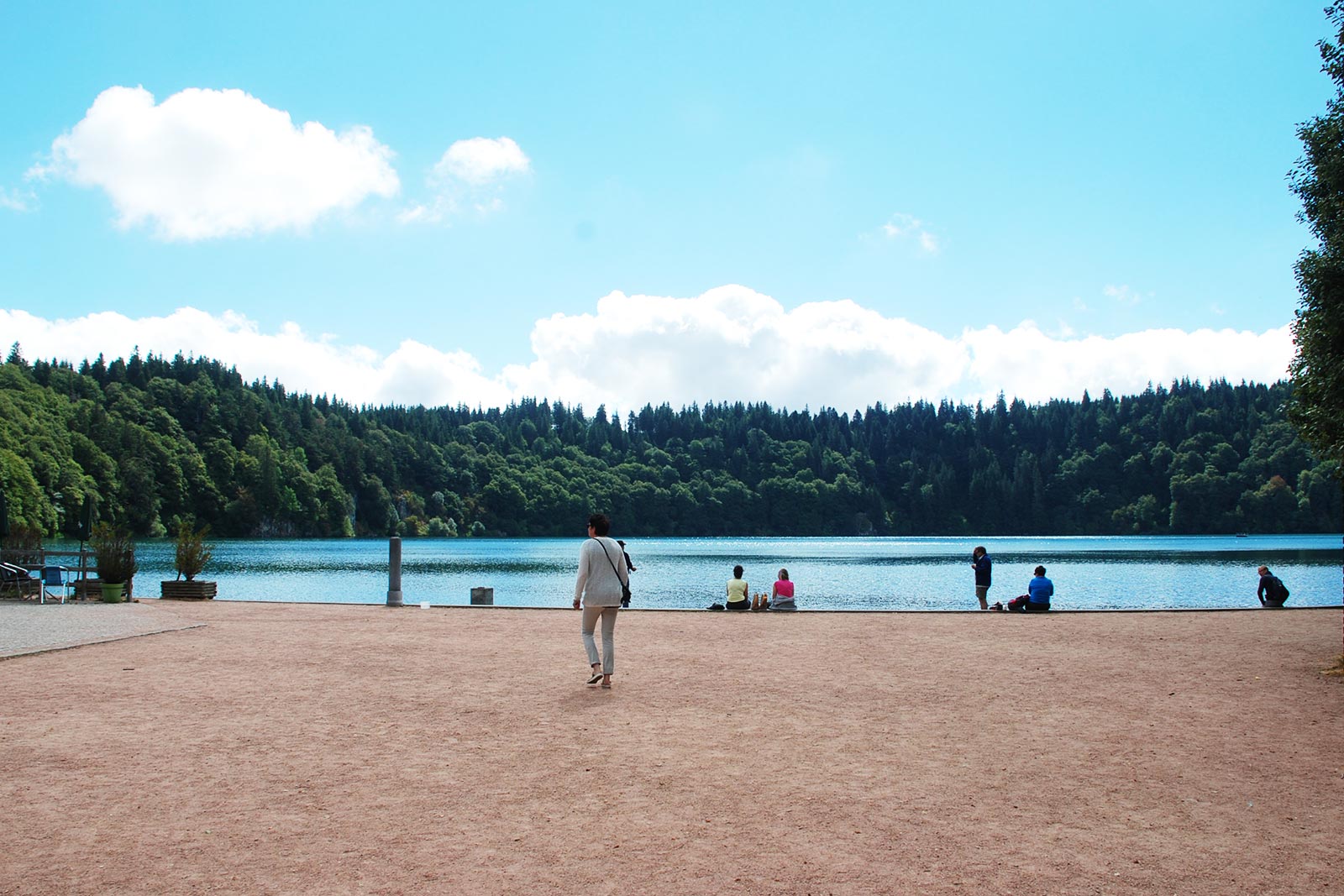 Lac Pavin
Lac Pavin is the halfway point between Besse and Super Besse, a lake with volcanic origins. 6900 years ago this lake came into existence by an explosion. It lies at 1197m and the total depth is 97m. You can hike and fish for trout here.
Lac Chambon
Lac Chambon is een natural volcanic reservoir. You can swim here during the summer months, but in the off-season you can hike alongside it.
"The battery recharged. Children housed with Grandpa and Grandma and you celebrating a relaxed holiday with the two of you in France"
- Guido and Marloes
Holiday home LOTT Haute-Vienne
Holiday in the Puy-de-Dôme, France!
Cycling in the Puy-de-Dôme

Holiday in the Puy-de-Dôme, France!
Holiday home LOTT Murol

Holiday in the Puy-de-Dôme, France!
Things to see and discover in the Puy-de-Dôme (Auvergne-Rhône-Alpes)

Holiday in the Puy-de-Dôme, France!
Hiking in the Puy-de-Dôme

What to discover – must do - ideas while you're here?
We have collected some ideas and inspirations for activities in the regions/departments of France where LOTT holiday homes is located. Please visit the 'To discover in the regions of France' page or the 'Things to do?' page, these are excellent starting points for your trips during your stay at LOTT holiday homes.
FAQ - Frequently asked questions
Frequently asked questions. Do you have another question? Please visit the main 'FAQ' page or contact us by email.
Yes, in the regions and departments of France where we, LOTT holiday homes, are located we have gathered plenty of ideas, suggestions and inspirations for activities and things to see and must do.
This includes sights, cities, villages, markets, brocantes, day trips (active / sportive / educational), lakes and swimming locations.
In the regions and departments where LOTT holiday homes has holiday homes, we have listed a number of attractions for you. Think of castles or an interesting place to visit. The holiday suggestions/ ideas and holiday links can be found under the regions where you want or are going to have a nice holiday.
We have highlighted a number of cities and villages for you that you can visit during your holiday in one of the holiday homes of LOTT holiday homes & more. We have set up a handy page with holiday suggestions, ideas and links for your holiday.
You will not only find cities, villages and places here but also sights, markets and flea markets, day trips (active, sporty, educational) and lakes and swimming.
Do you want to visit a market or flea market during your holiday? Under each region we have put down a number of suggestions, ideas and links for the best markets and flea markets.
See in which region you want or go on holiday at LOTT holiday homes & more and read where the markets and flea markets are in that area.