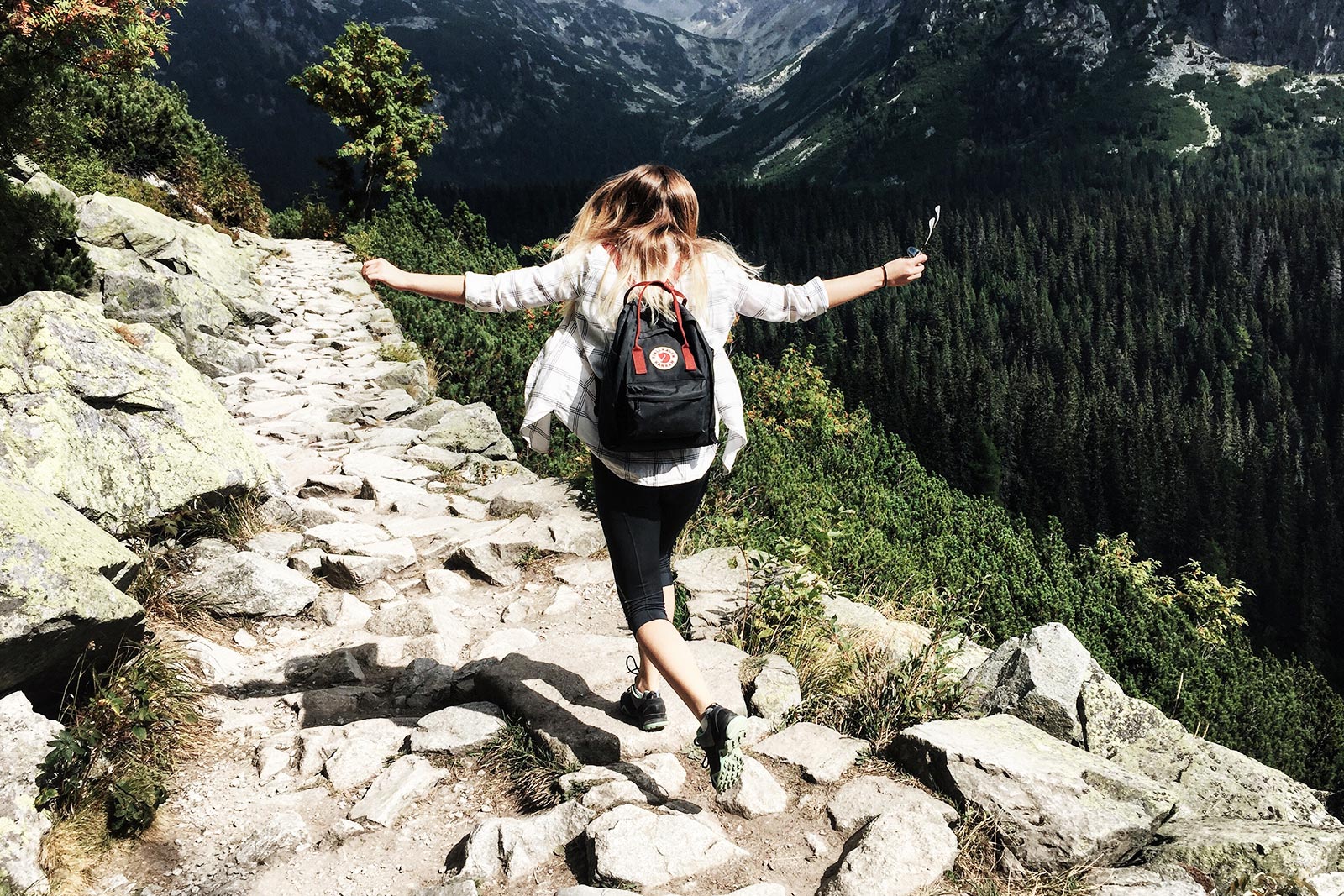 Another beautiful hiking spot is the volcanic mountainous area of the Puy-de-Dôme. Our LOTTage in Murol is located right in the heart of this wonderful landscape.
Hiking in the area of Murol
The volcano of Puy-de-Dôme is visible when driving through the department because of its height of 1464m. It is definitely one of the main tourist attractions of the area. You can hike your way up or ride on the train. With clear skies the view is breathtaking.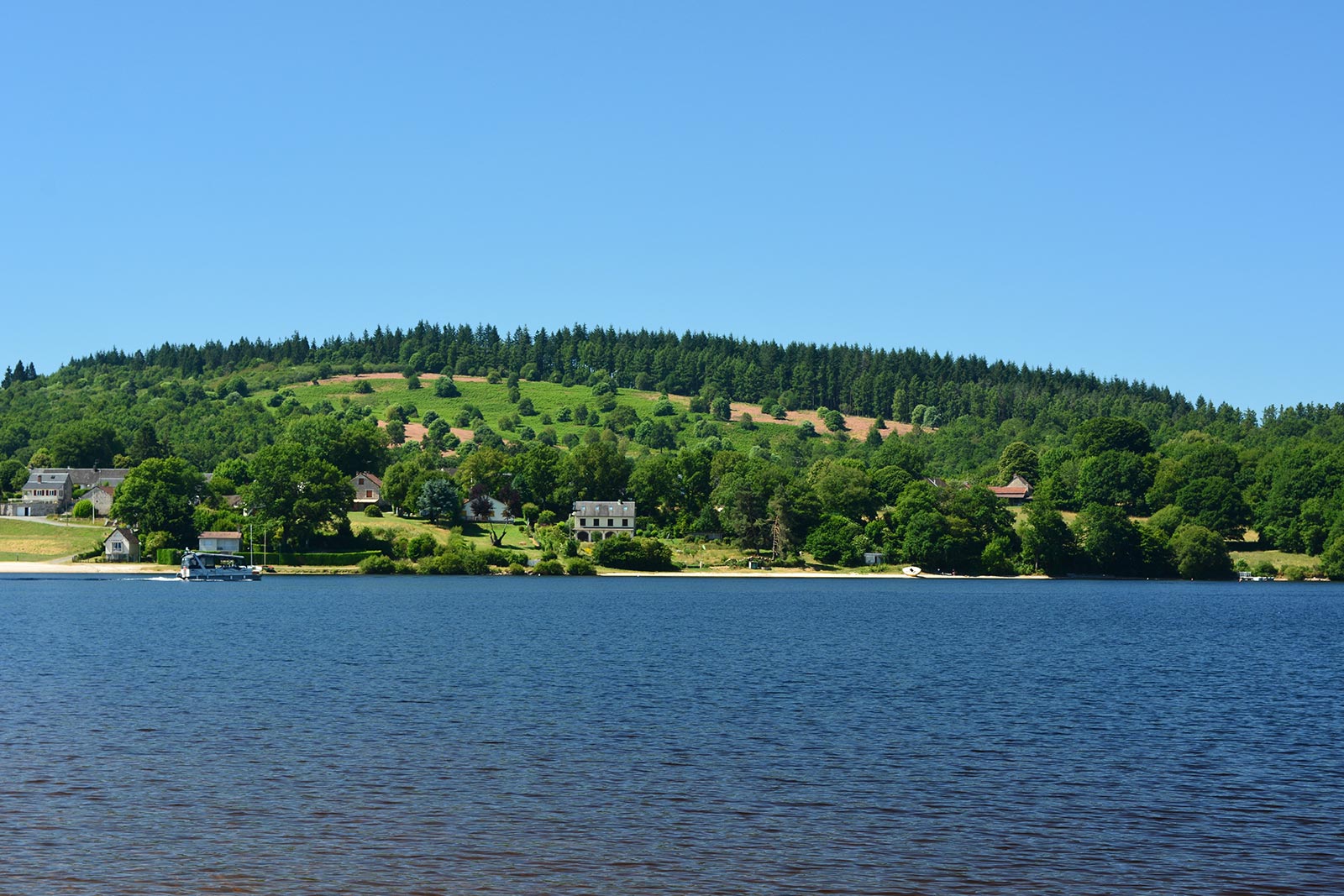 Lac Chambon – a 20-minute walk away
From the village of Murol where LOTT Murol is located you can hike your way up to Lac Chambon. It is a volcanic reservoir at only 2,5km away!
In the summer it provides an excellent swimming spot, but you can also walk alongside its banks with your dog or do any of the offered water sports here. There's good restaurants with views of the volcanic peaks.
Lac Pavin – what a beauty!
If you don't mind the 10 minute drive, you can arrive at the beautiful Lac Pavin. Walking alonside this lake is a route of 8km – you will encounter both forests and boulders. You can stop at the restaurant for a drink or a trout. You can even catch your own trout or explore the lake by pedal boat.
Puy de Sancy
This highest point of the Central Massive takes you from Col de la Croix to the Mont-Dore mountain. Ride the funicular up to start your hiking trail to the highest point.
Again, this route is excellent to take your dog with you. More information on this beautiful hike can be found on the blog of frankrijkpuur.nl "Puy de Sancy: the roof of the Auvergne"
These are only the tip of the iceberg of the beautiful hiking trails in the Puy-de-Dôme department, also called the hiking department. This paradise comes free with your beautiful holiday home LOTT Murol.
Holiday ideas, inspirations & links
Useful information and hiking tips for a holiday in the Puy-de-Dôme, Auvergne-Rhône-Alpes.
"Superb area for walking. Every walk was different."
- Bram and Yvonne
Holiday in the Puy-de-Dôme, France!
Things to see and discover in the Puy-de-Dôme (Auvergne-Rhône-Alpes)

Holiday in the Puy-de-Dôme, France!
Hiking in the Puy-de-Dôme

Holiday in the Puy-de-Dôme, France!
Holiday home LOTT Murol

Holiday in the Puy-de-Dôme, France!
Cycling in the Puy-de-Dôme

Things to do?
Discover your favourite activities during your holiday. LOTT holiday homes has exclusively selected some activities for you. Please visit the 'Things to do?' page as a starting point for your explorations during your holiday at one of our cottages.
FAQ - Frequently asked questions
Frequently asked questions. Do you have another question? Please visit the main 'FAQ' page or contact us by email.
Yes, you can hike in the surroundings of your LOTT holiday home. These cottages have been selected for their proximity to hiking trails.
Some areas are more suitable for long walks while other provide shorter entertainment through French villages.
Yes, the LOTTages of LOTT holiday homes & more are oftentimes situated near picturesque villages or larger cities. Ask information at the local tourist office for an organised route.
However, your holiday home also has some information on city strolls (and check out this website for ideas, suggestions and inspiration!)
Yes, a favorite past time of the French is hiking and therefore its paths are well-maintained and there's plenty of routes available for you.
For example the "route du pommes" alongside the apple orchards or a discovery for edible mushrooms. Always check the calendar for any organised event at your local tourist office.
Yes, the hiking trails near LOTT holiday homes & more are both suitable for beginners and more advanced hikers. To prepare yourself, have a look at our hiking page for the area you're spending your holiday in and find some useful tips for a great holiday in France.